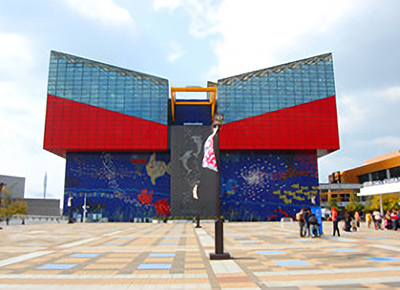 The Osaka Aquarium Kaiyukan is one of the largest public aquariums near Osaka Bay.
You can go Kaiyukan from Universal City Port just 15 minutes by shuttle cruiser "Captain Line.
The walk-through aquarium displays marine life in several habitats comprising 27 tanks in 16 main exhibits with a total volume of 10,941 tons of water.